Monday, December 17, 2007
Scrappy Giveaway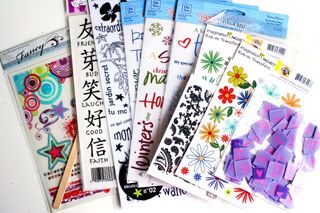 Nic Howard is giving away some of her scrap stuff! Leave a comment HERE to get the chance to win these awesome giveaways!
noVae Clothing Christmas in July Sale Up to 91% off and over half of the items are under $5! Like this post ~   Subscribe in a reade...

It is the long awaited Dance Recital Season, that all little dancers look forward to. A lot of parents, grandparents even aunt & uncl...

I love love love this NYX Cosmetics Concealer Wand  in Porcelain. It has amazing coverage and it is only $4.99 plus cruelty free! I or...