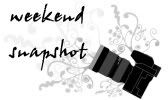 The neighbor was getting his carpet cleaned & the truck caught on fire. It was crazy, thought our house was going to burn down. We just had some siding & some of the paint above it melt. I guess the companies insurance will be fixing it. Nobody was hurt luckily & the neighbor had no damage at all except his concrete is a bit burnt up.
One of the firefighters gave all the kids hats. The Women firefighter, let all the kids get pictures with her. I thought that was nice.
If you found your way to my blog by this post, make sure to check out my
giveaway
!